For someone like me who isn't exactly fond of walking, I have now cultivated the habit of walking an average of 10,000 steps daily. I have also learned to eat more healthily even when I am traveling (i.e. in terms of proportions and choices). The most rewarding result of this entire program is to see the gradual transformation of not only my body but also the change of outlook on both my diet and lifestyle.
Ralph is such a dedicated and conscientious personal trainer.
I have trained with many personal trainers but I have not encountered one like Ralph
who is so committed to helping me achieve my goal. He made me realize that dreams do not have any age barrier and can be turned into reality with loads of determination and perseverance.
Agnes
I've always had a slim athletic build and felt generally fit – I love playing football and was doing F45 most weekdays. I've never been a weights kind of person so was lacking the knowledge on what to do. I wanted to gain some better muscle definition and bulk up a bit. I've never been confident of my body so I wanted to see if I could change that.
The biggest surprise for me was the change to my diet. Within a few weeks I had lost all the extra padding around my belly and could see much more muscle definition. This combined with the proper form while lifting weights, I was pleased with the initial results.
Since completing the program with Ralph, I have continued to keep the discipline in what I eat and am still going to the gym regularly. I feel more confident in the way I look but I know there is more work to do. It was really important for me to get someone who could tailor an approach to my food and exercise that was going to work for my body type and schedule.
Ralph nailed it on all fronts.
RICHARD , 43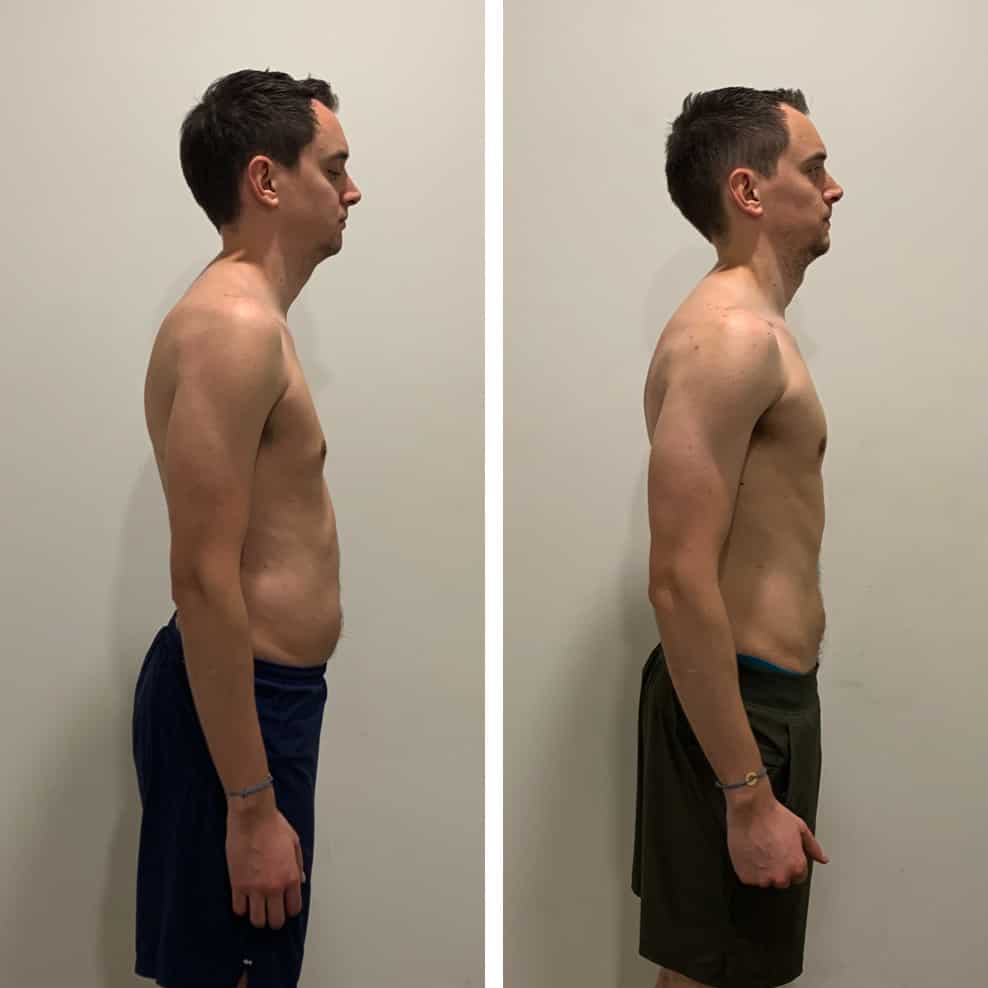 I've trained with Ralph for about 3-4 months and have been really pleased with the results so far. I've always wanted to get into a proper gym routine but never seemed to be able to hold one down continuously. In addition to that, I knew next to nothing about nutrition but I was aware that my diet wasn't the best.
Ralph spent time to understand who I was and what I was hoping to achieve and tailor-made a training and nutrition plan that would allow us to reach my goals within a set timeframe. After 3 months with Ralph I've learnt how important a consistent gym routine is and just what a huge part nutrition plays in achieving results. I've managed to gain a considerable amount of muscle, whilst dropping over 10% of my body fat and I can see myself getting stronger and stronger in the gym every week. In addition to this, I've also noticed that I generally feel better everyday and my overall mood seems to have improved. I feel more confident and comfortable in my own skin, despite knowing that I have a long road ahead before I achieve all my goals. Ralph has been there every step of the way to encourage and push me when needed, not only in the gym but also via WhatsApp message, which was really great and
You feel like he genuinely cares about your progress.
Most importantly, I feel I've learnt a lot about myself and my body and even if I was to stop training with Ralph (which I won't!), I would know what I need to do in order to maintain a healthy diet and training regime.
Martin , 32